Once a year, we celebrate glowy skin with our Peel Party. When attendees purchase a peel, they receive a complimentary peel on their account for future use. Still, we realize a lot of people are new to peels or hesitant about the level of commitment that comes with taking the peel plunge.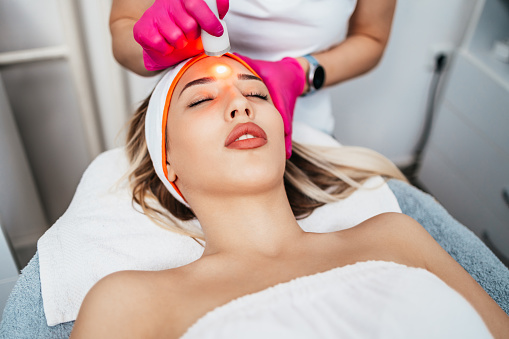 How often should someone get a peel?
We recommend every 4-6 weeks because it takes about 30 days for your skin to turn over. A total of six treatments is recommended.
Do peels hurt?
With most peels, you will feel a tingle. It goes away in a couple minutes, and we follow up with a sunscreen that neutralizes any sensation. Throughout the treatment, we'll check in on a scale of 1-10 — your peel shouldn't be painful.
I feel like my skin is in great condition. What would be the benefit of getting a peel?
If you live in Texas, the sun can be intense. There are pollutants in the air that can be detoxed by, say, the antioxidant peel. Some peels can also help to create a protective layer against these pollutants.
Are there any things you can't or shouldn't do immediately after getting a peel?
You should avoid heat of any kind. Skip going out in the sun, working out, or taking a really hot shower so your skin can heal.
if these answers didn't help to demystify peels, please leave additional questions in the comments
Which chemical peel is best for beginners?