Imagine greeting the upcoming swimsuit season with a body that you don't have to keep shaving or waxing. Well, we can help you realize that dream with our laser hair removal service — if you start now.
If you'd like to tackle body hair, we can get started now so that you can hit the beach with smooth, hair-free skin.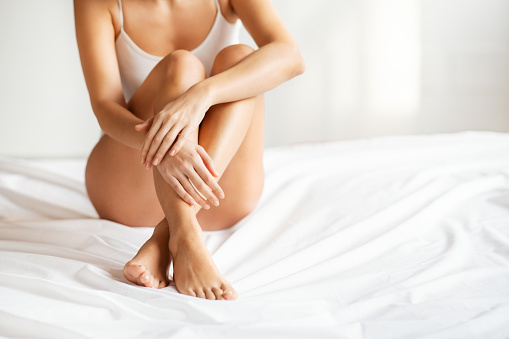 The right tool for the job
When it comes to unwanted body hair, which delivers targeted light energy into your hair follicles, destroying them for good.
We can use the Icon laser on most areas of your body, including your:
Notice that we include the back and chest because laser hair removal isn't just for women. Many of our male patients come to us to have the excessive body hair on the trunks of their bodies removed, giving them smoother, hair-free skin that they, too, can show off come swimsuit season.
The timeline
The reason you should begin your laser hair removal sooner rather than later is that it typically takes a series of treatments to garner the results you want. Why? At any given time, your hair is in one of three stages:
Active hair growth
Transitional
Resting
During your first treatment, we tackle the active hair follicles, which are readily visible to us. A few weeks later, you return so that we can address any new hair that becomes active in the treatment area. And we continue these passes every few weeks until we're satisfied that we've covered the entire area.
A gradual reveal
Because we remove your hair in stages, your results will be gradual as you progress through your treatments. During the weeks following your first session with us, you'll be delighted to watch your body hair begin to fall out. And as we continue with your treatments, your body hair gradually disappears altogether.
Prep and aftercare
If you want to get started as soon as possible, we ask that you stop any method of hair removal that pulls the hair out by the root, such as waxing (you may still shave, since you're only breaking the hair at the shaft). When we can easily identify and target your hair follicles, we're able to provide you with better coverage.
After your laser hair removal treatments, you need to be especially mindful to wear sunscreen on your treatment areas. Your skin is vulnerable after laser hair removal so a little sun protection goes a long way toward achieving smooth, evenly toned skin.
If you'd like to say goodbye to the hassle of removing your body hair this summer, give us a call to start your laser hair removal treatments. 905-239-4124
Is laser hair removal damaging?
Laser hair removal can be dangerous in inexperienced hands. Burns, permanent changes to your skin color, and scars can occur. You can greatly reduce the risk of possible side effects by having your treatment performed by a medical doctor who is extremely skilled in using lasers and has in-depth knowledge of the skin.